Love for Eleven
Here's what some of our past clients have to say:
Jodi helped us plan our first annual Learning and Leadership Event in 2015; a fundraiser welcoming Margaret Trudeau as our inaugural speaker. The event was amazing! Every detail was expertly handled and looked after from the venue selection and negotiation, to the décor, the food, and the silent and live auctions, all while keeping our budget in mind. All our guests were totally impressed!
Jodi was my contact when planning the National Managers Exchange 2016. She provided positive, professional and thoughtful advice, and responded to our inquiries right away. She was very accommodating and flexible with our requests was able to resolve issues immediately. I especially appreciated her sense of humour while remaining calm. Jodi helped make our event a success!
Jodi has strong understanding of customer and market dynamics and requirements. She is skilled at establishing effective relationships with customers; promoting openness, trust and confidence.
Get your FREE Event Planner's 11 Step Guide to hiring the RIGHT Event Management Company here!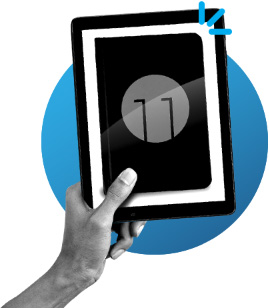 Stress-Free Event Management
Without a doubt, event planning can be stressful. If negotiating with vendors and suppliers, tailoring menus and dietary restrictions, or marketing and finding sponsors is not a part of your everyday job, it can quickly get overwhelming. 
Our event planning process is meant to make your life easier. You can step back and focus on the things that need your attention, and we will handle the rest! Time saved is time gained.  We will take your vision and bring it to life and stick to your budget. We work closely with every client to ensure your event turns out exactly the way you envision.
Allow our expertise to create an amazing experience for you and your attendees. Enjoy yourself at the event, knowing you have a great team in your corner. Network and connect with your guests, and relax – we have everything covered!
Service Excellence
While many event management companies work hard to deliver great service, we strive to go a step beyond. We want you to love the events we partner on with you! We do that through our service excellence. From brainstorming to execution, marketing to sponsorship, our team will deliver exceptional results.
At Eleven Events our priority is the satisfaction of our clients.
Flexible Payment Options
We understand that not all clients are the same. Neither are budgets. That's why we are pleased to offer flexible payment options. We will custom build a package specifically for your event, whether it is a corporate training launch or a non-profit fundraiser, and work with you to design a payment plan that fits your needs.
Don't miss out on the opportunity to put on an amazing event. We work for you and we'll make sure the payment options do too.
Why The Number Eleven
Eleven represents balance and refinement in numerology. Elevens appearing consistently are indicative of elevating energy and laser focus. Eleven is a signal to realign, reaffirm, re-establish or re-balance ourselves and that we are on the right path. Elevens also signify vision, collaboration, and invention – important things when creating exceptional events!