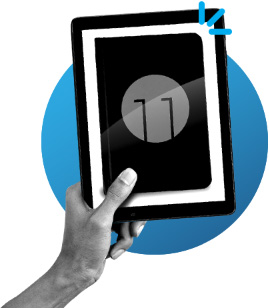 Download Your Free Copy of the 11 Step Guide to Hiring the RIGHT Event Management Company
Why Eleven Events?
Planning a successful event doesn't come without challenges and lots of stress! Did you know that it takes 300 hours to plan a large event?
Finding the right team you can trust to produce and manage your vision from concept to completion is a must.
At Eleven Events, our goal is for you to love how we partner with you! From galas and fundraisers to corporate meetings and conferences, we want you to enjoy every step of the process, and know that we have everything covered.
Our team has helped hundreds of corporate, non-profit and association clients WOW their attendees and we would love the opportunity to talk with you about how we can execute your next event – STRESS FREE!!
FREE Events Consultation with our team by clicking HERE
Or You Can…
Email: hello@elevenevents.ca or Call: 306.529.3222 today.
Corporate event – Want to work with an experienced team to get a bigger ROI?
Non-profit event – Want to work with a team to attract bigger sponsors?
Association event – Want to work with a team to engage and inspire your members?
"Jodi has strong understanding of customer and market dynamics and requirements. She is skilled at establishing effective relationships with customers; promoting openness, trust and confidence. "
Maria Karantabias Directrice Services au Conseil d'administration / CN Rail Manager Board of Director Services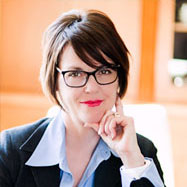 "I met Jodi three years ago when she approached me to discuss how she could be of service to Turner Event Management. We had an immediate connection and I knew doing business with her would come with a lot of benefits and contribute to successful events. Jodi is an excellent communicator, problem solver and is very detail oriented. She delivers on what she says she is going to do and is very responsive to communication and follow up. Jodi would be a good fit with any organization or person wanting a successful brilliant event. "
Karen K Turner Master Planner Turner Event Management
"Without you the event would not have gone so smoothly. How to reiterate what a wonderful experience we had planning and executing and celebrating a grand retirement party for our colleague? Thank you, thank you, once again, for your own patience, suggestions and help in ensuring it was a happy, memorable time for her. I'm attaching the photo she sent me – hope you enjoy how it captures the beginning of a fantastic evening for her. I truly appreciate your caring in making this event so special for us all! "
Karen Sax Corporate Information Governance Office of the City Clerk
"Jodi helped us plan our first annual Learning and Leadership Event in 2015; a fundraiser welcoming Margaret Trudeau as our inaugural speaker. The event was amazing! Every detail was expertly handled and looked after from the venue selection and negotiation, to the décor, the food, and the silent and live auctions, all while keeping our budget in mind. All our guests were totally impressed! "
Shelley Mitchell Director Learning Disabilities Association of Saskatchewan, Regina Branch
"Jodi was my contact when planning the National Managers Exchange 2016. She provided positive, professional and thoughtful advice, and responded to our inquiries right away. She was very accommodating and flexible with our requests was able to resolve issues immediately. I especially appreciated her sense of humour while remaining calm. Jodi helped make our event a success!"
Elaine Krawchenko Regional Manager National Managers' Community, Prairies and N.W.T Region Government of Canada